Temple overview

◎ Religious school: Singon sect Sentu-ji school of Shingon Buddhism
◎ Founded: Founded in 1936
◎ Founder: chief priest Bunei Takemura
◎ Current chief priest: The 2rd abbot, chief priest Bunshu Takemura
◎ Principal image: Fudo Myoo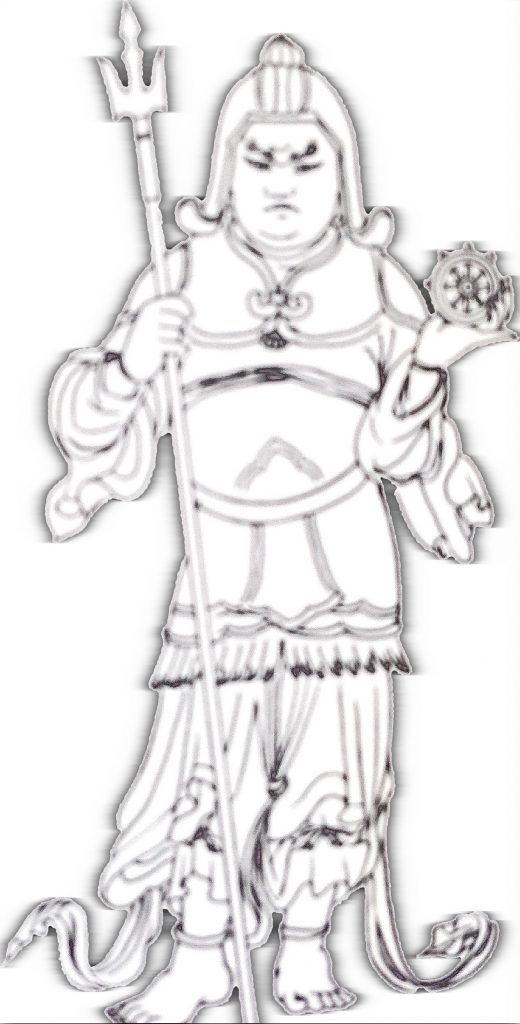 Pilgrim's hymn

History

Senpuku-ji Temple is located in Kenebetsu, about 15 km away from the city of Nakashibetsu, East of Hokkaido.
It is a dairy area where the Nekuro wilderness spreads, and it is a place rich in nature where you can see Mt. Musadake and Mt. Shibetsu.
In 1936(Showa 11), Bunei Takemura, a disciple of Jokomyo-ji Temple in Kamakura, was appointed as the founder of Sentu-ji School and came to Hokkaido with the intention of starting a new school.
Established Shingon-shu Sentu-ji Temple School. The main mountain is Sentu-ji Temple a family temple of the Imperial family in Kyoto.
During the annual event of Setsubun at Senpuku-ji Temple, a star offering goma prayer meeting is held and many visitors come to the temple to receive fuda (talismans), lucky beans, bean-throwing, and sai-shoku (food).
In addition, the statue of the Great Holy Cow is placed in the stone room of the bell tower to pray for the memorial service of cows and the safety of dairy cows and the promotion of dairy farming.
In the spring, in addition to the Sho-Mie-Ku Memorial Service, the Daishyo Gyujuoson Grand Service and the Shikoku 88 Sacred Sites Sand Stomping Ceremony are held.

Access

From JR Shibecha Station, get off at Kenebetsu bound for Akan Bus Shibecha (2 minutes on foot).

25 minutes by car from Nakashibetsu Airport.

From Nakashibetsu Bus Terminal, get off at Akan Bus bound for Shibecha at Kenebetsu.


<Addres>
2-3-1 Kenebetsu Nakashibetsu-cho,
Shibetsu-gun, Hokkaido 088-2682
Japan

TEL 0153−78−2514