Temple overview

◎ Religious school: Singon sect Chisan school of Shingon Buddhism
◎ Founded: Founded in 1909
◎ Founder: chief priest Keno Honma
◎ Current chief priest: The 3rd abbot, chief priest TSeiho Nisimura
◎ Principal image: Fudo Myoo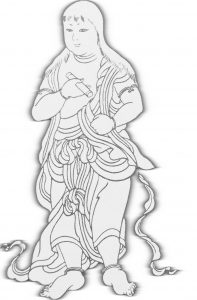 Pilgrim's hymn

History

The principal idol, Fudo Myo, was commissioned by Ensho Miyoshi from Otakiyama, Sakae-cho, Myodo-gun, Tokushima Prefecture, on August 24, 1902(Meiji 42).
On December 9, 1902(Meiji 42), the founder abbot, Honma Ken'ou, enshrined the temple in its present location. (The temple has survived several fires to this day).
The statue of the founder of the sect, Kobo-Daishi, was dedicated on September 3, 1935(Showa 10), by Yasuyoshi Toyama to commemorate the death of his son, Andaro.
The statue of Chuko Kogyo-Daishi was dedicated on December 1, 1939(Showa 14) as a memorial service for Haruko Tanaka son, Takeyosi.
Access


<Addres>
73 Asahimachi,
Yubari-shi, Hokkaido 068-0405
Japan

TEL 01235-2-2753