Temple overview

◎ Religious school: Singon sect Chisan school of Shingon Buddhism
◎ Founded: Founded in 1986
◎ Founder: chief priest Seiho Nisimura
◎ Current chief priest: The 1rd abbot, chief priest Seiho Nisimura
◎ Principal image: Fudo Myoo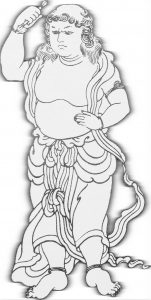 Pilgrim's hymn

History

The temple was founded by Seiho Nishimura as a memorial service for the 1,150th anniversary of the arrival of Kobo-Daishi Nyujo.
It is located at the entrance of Jozankei Onsen, a hot spring resort 26 km from Sapporo, and azaleas and peonies bloom from spring to summer, giving visitors a sense of tranquility.
The main statue is a standing 2m54cm statue of Fudo of good fortune who prays for "Shofuku-fdoson".
There is also a seated statue of "Yaku-jo Daishi", who is about 1 meter tall and has great spiritual powers.
Founded and opening the eyes offering ceremony to November 23, 1986(Showa 61).
Access

Take the Jozankei bus from Sapporo Station Bus Terminal and get off at the "Azalea Valley" bus stop.

Take the Jozankei Bus from Makomanai Subway Station and get off at the "Azalea Valley" bus stop.

26 km from Sapporo on Route 230, about 40 minutes.


<Addres>
1 Jozankeionsenhigashi Minami-ku,
Sapporo-shi, Hokkaido 061-2302
Japan

TEL 011-598-4292