Temple overview

◎ Religious school: Singon sect Daigo school of Shingon Buddhism
◎ Founded: Founded in 1922
◎ Founder: chief priest Tokushu Seo
◎ Current chief priest: The 2rd abbot, chief priest Shuho Seo
◎ Principal image: Fudo Myoo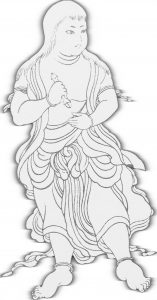 Pilgrim's hymn

History

He established a prayer center in 1923(Taisho 11).
In 1926, the founder priest, Doshu Seo, returned to his hometown from the head temple, and with the help of his wife Mas, relocated and opened a missionary center.
The temple was officially named on October 23, 1946(Showa 21), and moved to its current location in 1965(Showa 40).
The main statue of Fudo Myoo is a standing statue, 2 feet tall and 4 feet long, sculpted by a Buddhist priest living in Obihiro City and painted in Kyoto.
The temple is also dedicated to Kobo Daishi, Kamihen Daishi, Rigen Daishi, Matou Kannon, Jizo Bosatsu, and others.
Access

10 minutes walk from Obihiro station, 25 minutes.

40 minutes from Obihiro Airport to JR Obihiro Station by airport bus.


<Addres>
15-2-4 Higashi6-jominami,
Obihiro-shi, Hokkaido 080-0806
Japan

TEL 0155-23-3929