Temple overview

◎ Religious school: Koyasan Shingon sect
◎ Founded: Founded in 1898
◎ Founder: chief priest Ryojun Nishihata
◎ Current chief priest: The 7rd abbot, chief priest Giou Fukuda
◎ Principal image: Fudo Myoo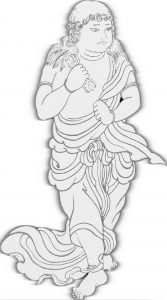 Pilgrim's hymn

History

It was founded by volunteers when Ryojun Nisihata, a teacher of Koyasan cloth teacher, was in the pilgrimage in 1898(Meiji 31).
In the 1965(Showa 40), the head temple was granted the title of quasi-detached head temple, which it holds to this day.
In the main hall, there is a picture of hell, which is rare nowadays.
This is the 21st temple of the 33 sacred places of Kannon in Hokkaido.
Access

About 3.5 km from Kushiro Station

Take the Kushiro Bus Yonemachi Line and get off at Yonemachi 3-chome (front)


<Addres>
3-2-10 Yonemachi,
Kushiro-shi, Hokkaido 085-0842
Japan

TEL 0154-41-3389