Temple overview

◎ Religious school: Singon sect Chisan school of Shingon Buddhism
◎ Founded: Founded in 1936
◎ Founder: chief priest Gisho Hashizume
◎ Current chief priest: The 3rd abbot, chief priest Gishu Hashizume
◎ Principal image: Fudo Myoo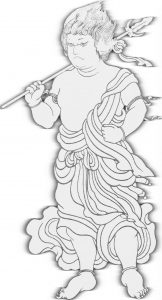 Pilgrim's hymn

History

In 1936(Showa 11), Obihiro Shoko-ji Temple was established as a missionary center in Kawakami-cho, Obihiro City by the previous head priest, Giko Oyamatsu.
In 1945(Showa 20), the entire temple was destroyed by fire in the war and moved to the present location.
In 1952(Showa 27), the temple name was officially changed and the head priest was Gisho Hashizume.
In 1969(Showa 44), Mr. Gison was appointed as the second abbot.
In 1972(Showa 47), the temple was approved as a member of the Narita-san branch temple.
In August 1989(Heisei 8), a new main hall and ossuary were completed.
Access

7 minutes by car from JR Kushiro Station. 20 minutes on foot.

40 minutes by airport bus from Kushiro Airport to JR Kushiro Station.


<Addres>
7-5 Nakajimacho,
Kushiro-shi, Hokkaido
Japan

TEL 0154-24-4349