Temple overview

◎ Religious school: Singon sect Busan school of Shingon Buddhism
◎ Founded: Founded in 1904
◎ Founder: chief priest Shinmyo Kadoya
◎ Current chief priest: The 4rd abbot, chief priest Kenmyo Kadoya
◎ Principal image: Fudo Myoo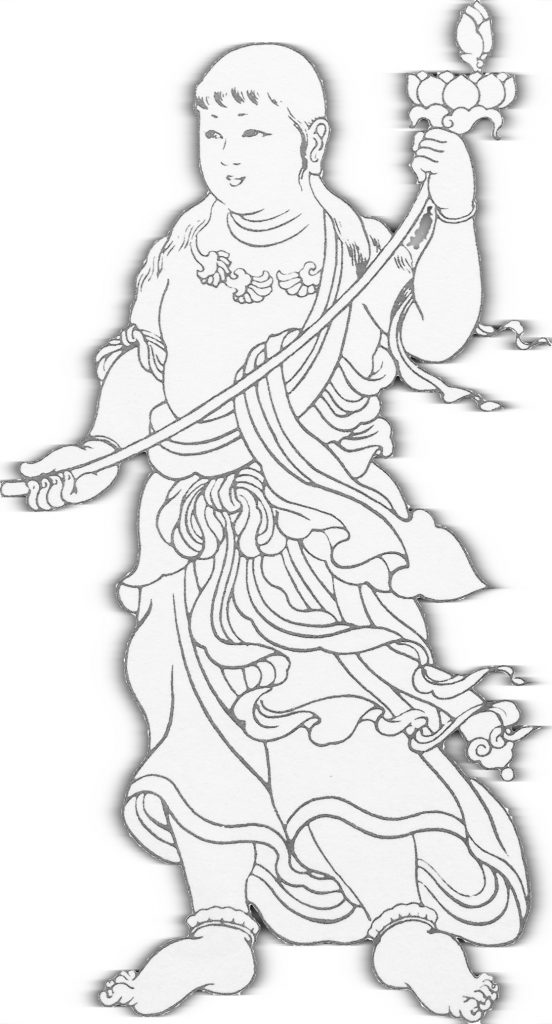 Pilgrim's hymn

History

In 1905(Meiji 37), Shinmei Monya, the first abbot of the temple, established the Narita-san Church in Shakotan-Kohira-cho. The main deity, Fudo Myoo, was donated by the head temple, Chisakuin.
In 1933(Showa 3), the eldest son of monc Shinmyo, Jitusei, opened temple "Narita-San Fudoson-in" in Otaru City.
In 1958(Showa 33), the "Narita-san Church" was closed temple and the principal image and a set of Buddhist statues and tools were moved to Otaru.
In 1958(Showa 33), he was transferred to Singon sect Busan school of Shingon Buddhism and became "Narita-san Fudo-in".
In 1961(Showa 36), the temple was converted to the Busan School of the Shingon sect of Buddhism and became "Narita-san Fudo-in".
In 1962(Showa 37), due to the Passed away of the second monk, Koyo, the third monk, Takanari (the eldest son of Sansei) succeeded him.
In 2003(Heisei 15), in celebration of the 100th anniversary of the founding of the temple, Kenmyo (the eldest son of monk Ryusei) was appointed as the fourth abbot.
The temple has two main deity a life-size Jizo Bosatsu and 88 wooden statues of the main statues of Shikoku sacred sites, which were moved from Kohei and are very rare in Japan.
It is reminiscent of the time when it prospered with herring, and is gaining faith as a prayer temple.
miracle-working talk "Furuhira Town Great Fire"

On May 11, 1949 (Showa 24), a fire broke out at a kamaboko factory, killing two people, injuring 52 others, and destroying 721 houses.
Many people evacuated to the temple, which was located on a hill, but the fire did not die down. The grass under the main building burned, but the temple escaped the fire and was able to save the townspeople.

Access

A 15-minute walk from JR Otaru Station.

A 15 minutes walk from JR Minami-Otaru Station.

Take the Chuo Bus from JR Otaru Station.

From JR Otaru Station, take the Chuo Bus bound for (Sakuramachi, Shinkomachi Jujigai, Asarigawa Onsen, Sapporo).

Get off at Hanazono Jujigai and walk 5 minutes.

From Otaru Interchange, take Route 5 toward Otaru/Yoichi for about 2.5km, turn left at Hanazono Cross Street and walk 300m.


<Addres>
4-22-17 Hanazono,
Otaru-shi, Hokkaido 047-0024
Japan

TEL 0134−22−4857